Next available date: This course is available anytime in anywhere. - Distance
Last application: This course is available to register anytime of the year.
e-learning / Online / Distance
Course description
PRINCE2® 2017 Complete Training & Exam Package
Would you like an advantage over your competition?
Look no further that the PRINCE2® 2017 Foundation & Practitioner Course from Global Edulink. This certification is globally recognised and will give your career a boost. PRINCE2® 2017 project management gives you greater control of resources, and the ability to manage business and project risk more effectively. As you can see, this qualification is extremely useful, and will hugely enhance your CV, maybe even improving chances of a promotion.
Obtaining a PRINCE2® 2017 Qualification is highly recommended if you are considering project management/project coordination as a career or are already working in a project environment. Our excellent online training package includes both PRINCE2® 2017 Foundation & Practitioner official exam vouchers, so you won't have to pay extra. Enrol on this course today to take control of your career and enhance your future prospects.
Studying with Global Edulink has many advantages. The course material is delivered straight to you, and can be adapted to fit in with your lifestyle. It is created by experts within the industry, meaning you are receiving accurate information, which is up-to-date and easy to understand.
This course is comprised of professionally narrated e-Learning modules, interactive quizzes, tests and exams. All delivered through a system that you will have access to 24 hours a day, 7 days a week for 365 days (12 months). An effective support service and study materials will build your confidence to study efficiently and guide you to secure your qualification.
Suitability - Who should attend?
√ Who is it for?PRINCE2® 2017 Foundation Level:
The PRINCE2® 2017 foundation level course is ideal for entry-level candidates looking to pursue a career in project management, who are then keen to progress to more senior roles.
Perfect for professionals looking for their first role in management or mid and senior managers who need to manage budgets, projects, and resources etc.
As soon as you have completed the Foundation Level, this course will ensure that you are ready to tackle the more complex applications of the PRINCE2® 2017 methodology.
Covers the basic terminology and methodology of PRINCE2® 2017
Prepares the candidate to proceed to Practitioner level
Foundation level must be achieved before progression to Practitioner level
PRINCE2® 2017Practitioner Level:
PRINCE2® 2017 Practitioner level course is:
Suitable for those managing projects within a PRINCE2® 2017 environment
Suitable for those who have already taken Foundation Level examinations
Training Course Content
Module breakdown for each course is below:PRINCE2® 2017 Foundation:
Course Introduction
PRINCE2® 2017Overview and Principles
PRINCE2® 2017Processes
PRINCE2® 2017Themes – Part 1
PRINCE2® 2017Themes – Part 2
PRINCE2® 2017Exam Technique
PRINCE2® 2017 Practitioner:
Course Introduction
PRINCE2® 2017 Overview and Concepts
PRINCE2® 2017 Processes
PRINCE2® 2017 Components
PRINCE2® 2017 Techniques
PRINCE2® 2017 Case Study
PRINCE2® 2017 Exam Technique
PRINCE2® 2017 Foundation Exam Simulator
PRINCE2® 2017 Practitioner Exam Simulator
PRINCE2® 2017 Practitioner Exam Questions
√ Interest-free, flexible payment plans:
We want to make learning affordable and accessible for all, which is why we offer flexible, interest-free payment plans. The process is simple, enroll on your chosen course with a small deposit, and then pay a manageable monthly Direct Debit – which will not cost any extra, and you can get started straight away.
Once we have received your deposit, you will get an online Direct Debit form via email. Complete it online and within 48 hours we will assign your course.
√ Method of Assessment:
This package includes free vouchers for both the Foundation and Practitioner exams at the end. Therefore, you have no additional cost for your exam.
PRINCE2® 2017Foundation level
60-minute exam duration
60 questions per paper
Closed book
33/60 required to pass = 55% pass mark
PRINCE2® 2017 Practitioner Exam Format:
The Practitioner exam focuses on your ability to implement PRINCE2® 2017 in real-life scenarios:
68 questions per paper
Duration: 2.5 hours
38/68 pass mark (55%)
Open book (official PRINCE2® 2017manual only)
NB:Both the PRINCE2® 2017 Foundation and the PRINCE2® 2017 Practitioner exams can be written from home using a proctor device or your webcam.Free official exam Vouchers can be requested/ booked when you are ready to take your Exam.Please contact us for further information on exams.
About provider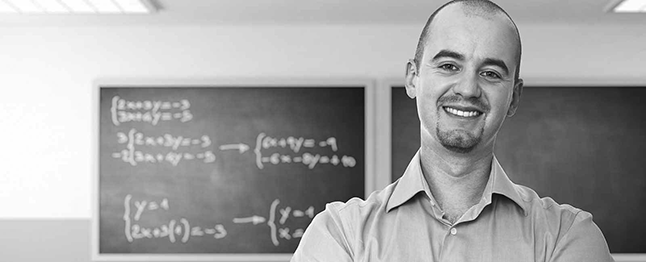 Global Edulink - together, shaping your future
Global Edulink is an established provider for professional skills training in the United Kingdom. Courses are designed for a wide audience of professionals seeking A-Level training in education, IT, security, English language and office administration. Global Edulink training courses focus on...
Read more and show all courses with this provider
Customer Outreach Award 2019
We believe that it should be easy for you to find and compare training courses.
Our Customer Outreach Award is presented to trusted providers who are excellent at responding to enquiries, making your search quicker, more efficient and easier, too.