Next available date: This course is available to purchase anytime of the year. - Distance
Last application: This course is available to register anytime of the year.
e-learning / Online / Distance
Course description
Photography Course Bundle
Learn to take exceptional photographs
Being a photographer is an exciting and creative career, and there are many different opportunities open to you. Whether you hope to specialise in travel photography, landscape photography, or commercial photography. Alternately, you could also become a fashion photographer or display your work in a gallery, the possibilities are endless!
This Photography Course Bundle focuses on the main aspects of photography, combining courses of:
Digital Photography
Landscape Photography
Photography with a DSLR Camera
Travel Photography
Commercial Photography
Mobile Photography
This is so students can develop a full understanding of photography, particularly with a digital or DLSR camera and will also give valuable knowledge of using a mobile device for photography. As well as this, candidates will be fully qualified to specialise in landscape, commercial or travel photography.
The course combines practical knowledge and artistic details. Candidates will get to grips with all the fundamentals of photography from the Digital Photography, Mobile Photography and Photography with a DSLR Camera course material. Candidates will learn about composition, form, camera controls and other topics. During the other three courses students will develop the ability to use creative flair and imagination to take beautiful photos that will sell.
Studying with Global Edulink has many advantages. The course material is delivered straight to you, and can be adapted to fit in with your lifestyle. It is created by experts within the industry, meaning you are receiving accurate information, which is up-to-date and easy to understand.
This course is comprised of professionally narrated e-Learning modules, interactive quizzes, tests and exams. All delivered through a system that you will have access to 24 hours a day, 7 days a week for 365 days (12 months). An effective support service and study materials will build your confidence to study efficiently and guide you to secure your qualification.
Suitability - Who should attend?
Who is this course for?
This course is ideally suited to those who hope to become a photographer, whether you have experience or are a beginner.
Requirements
Learners must be age 16 or over and should have a good grasp of the English language, numeracy, literacy and ICT.
Outcome / Qualification etc.
Successful candidates will be awarded a Photography certification for each course separately
Training Course Content
COURSE CURRICULUM
---------------DIGITAL PHOTOGRAPHY TRAINING---------------
INTRODUCTION TO PHOTOGRAPHY
Understanding the Basics of a Camera
Configure Your Camera
Understanding Exposure
Composition and Portrait Basics
Understanding the basics of form
Reviewing other Camera Controls
Exploring Photo Management
FLASH IN PHOTOGRAPHY
Flash Basics
When to use fill flash
Flash as a Key Light
Taking the Flash off Camera
Advanced Flash Options
Shooting with Multiple Flash Options
Which brand of flash should you buy
----------------PHOTOGRAPHY WITH DSLR CAMERA-----------------
MODULE 01
Introduction to DSLR Camera
Understanding Photography
MODULE 02
MODULE 03
Recording and Production
Postproduction Process
MODULE 04
DSLR Pitfalls
Important Gear
--------------TRAVEL PHOTOGRAPHY TRAINING---------------
01. TRAVEL PHOTOGRAPHY - THE ROME
2. TRAVEL PHOTOGRAPHY - THE VANICE
03. TRAVEL PHOTOGRAPHY - A MARINE COAST LINE
04. TRAVEL PHOTOGRAPHY -MOUNTAINS AND SNOW LANDSCAPES
05. TRAVEL PHOTOGRAPHY - A DESERT
---------------COMMERCIAL PHOTOGRAPHY TRAINING-----------------

MODULES 01
Introduction to Commercial Photography
Types of Projections
MODULES 02
Types of Cameras
Tripod and Other Essential Equipments
MODULES 03
Camera and Tripod
Camera Settings for 360 Degree Panoramic Image
Shoot HDR panoramas
MODULES 04
Post Production of Images
Developing with Adobe Camera
MODULES 05
Processing RAW files
Processing RAW HDR files
MODULES 06
Combining bracketed panoramas in Photomatix
Post-processing
MODULES 07
Viewing on your own computer
Uploading and viewing a virtual tour
EXCERCISE FILES
Excercise Files- Commercial Photography
---------------MOBILE PHOTOGRAPHY TRAINING COURSE-----------------
1. INTRODUCTION TO MOBILE PHOTOGRAPHY
2. CONTROLLING FOCUS AND EXPOSURE
3. EXPLORING ADD-ON LENSES
4. SIMPLE DOUBLE EXPOSURE EFFECTS
5. DIPTYCHS, TRIPTYCHS, AND MIRRORED IMAGES
6. ADDING LENS FLARE AND LIGHTING EFFECTS
7. VIEWING AND EDITING CAMERA PHONE METADATA
8. CREATIVE USES FOR BURST MODE
Method of Assessment:
At the end of each course learners will take an online multiple-choice questions assessment test. This online multiple-choice question test is marked automatically so you will receive an instant grade and know whether you have passed the course.
Continuing Studies
Career path
This course would allow you to fulfill any of the following roles:
Travel Photographer
Landscape Photographer
Commercial Photographer
Fashion Photographer
Visual Arts Technician
Creative Art Worker
Product Still Life Photographer
Studio Photographer
Photographer/Portrait Consultant
Editorial Photographer
Documentary Photographer
Videographer
Art Director
Freelance Photographer
About provider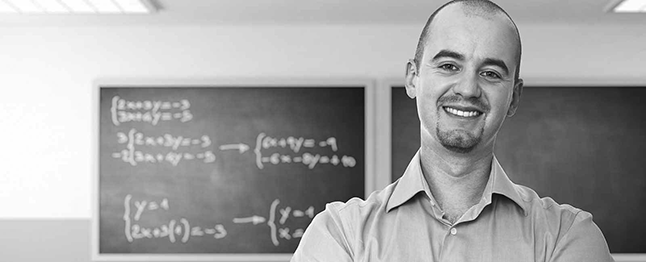 Global Edulink - together, shaping your future
Global Edulink is an established provider for professional skills training in the United Kingdom. Courses are designed for a wide audience of professionals seeking A-Level training in education, IT, security, English language and office administration. Global Edulink training courses focus on...
Read more and show all courses with this provider
Customer Outreach Award 2019
We believe that it should be easy for you to find and compare training courses.
Our Customer Outreach Award is presented to trusted providers who are excellent at responding to enquiries, making your search quicker, more efficient and easier, too.
Contact info
Global Edulink
CityPoint, 1 Ropemaker Street