Next available date: This course is available anytime in anywhere. - Distance
Last application: This course is available to register anytime of the year.
e-learning / Online / Distance
Course description
Mastering Big Data
Data Analytics – What's the big idea?
"Big data" is a term for data sets that are so large or complex that traditional data processing application software are unable to adequately deal with them. Challenges include capture, storage, analysis, data curation, search, sharing, transfer, visualization, querying, updating, and information privacy. The term big data often refers simply to the use of predictive analytics, user behaviour analytics, or certain other advanced data analytics methods that extract value from data, and rarely to a particular size of data set.
Multinational corporations such as LinkedIn or Pinterest are having to use complex data analytics to manage the sheer volume of big data that they possess. This has become a lucrative business for technical specialists who can effectively manage this data on their behalf, working either on a contract or permanent basis.
Global Edulink's training programmes and strategies can have a tremendous impact on the overall ability of a professional to compete effectively in the global marketplace. By studying this course, you're guided through this exciting subject by qualified experts. Learn such principles as the development of a mindset for mastering huge volumes of data. Get to grips with algorithms and their complexity. Gain an understanding of effective data preparation and the data management cycle. Examine how to train computers to think like humans, and consider social networks and their degrees of separation. Comprehend how to deal with privacy and security, and look to future developments within this field.
Suitability - Who should attend?
Who is it for?
Analysts, IT, and other technical professionals.
Entry Requirements
No entry requirements though it may be useful to have a general technical background.
Outcome / Qualification etc.
Successful candidates will be awarded a certificate in Mastering Big Data.
Training Course Content
COURSE CURRICULUM
1. GET THE BIG IDEAS BEHIND BIG DATA AND ANALYTICS
Get the big ideas behind Big Data and Analytics
Have you got Data? What Are You Wondering About?
2. AN APPROACH FOR MASTERING THE DATA DELUGE
3. STUDYING PATTERNS AND CAUSES
4. HOW TO MANAGE COMPLEXITY OF ALGORITHMS? & DATA MANAGEMENT CYCLE
How to manage Complexity of Algorithms?
The Data Management Cycle
5. HOW TO GET GRAPHIC AND SEEING THE DATA?
6. HOW TO PREPARE DATA FOR SUCCESS?
7. NEW STATISTICS TRANSFORMING SPORTS
8. IDENTIFYING POLITICAL POLLS - HOW WEIGHTED AVERAGING WINS?
9. WHEN LIFE IS (ALMOST) LINEAR - REGRESSION
10. HOW TO TRAIN COMPUTERS TO THINK LIKE HUMANS?
11. IDENTIFYING ANOMALIES AND BREAKING TRENDS
12. SIMULATION BEYOND DATA AND EQUATIONS
13. OVERFITTING - TOO GOOD TO BE TRULY USEFUL
14. THE MATH OF MARCH MADNESS - BRACKETOLOGY
15. UNDERSTANDING QUANTIFYING QUALITY ON THE WORLD WIDE WEB
16. TEXT AND SENTIMENT ANALYSIS - WATCHING WORDS AND DATA COMPRESSION AND RECOMMENDATION SYSTEMS
Text and Sentiment Analysis – Watching Words
Explore Data Compression and Recommendation Systems
17. LEARNING ABOUT DECISION TREES - JUMP START AN ANALYSIS
18. MANY WAYS TO CREATE GROUPS - CLUSTERING AND SOCIAL NETWORKS
Many Ways to Create Groups – Clustering
Identifying degrees of Separation and Social Networks
19. UNDERSTANDING CHALLENGES OF PRIVACY AND SECURITY
20. HOW TO SET THE ANALYTICAL FOUNDATIONS FOR THE FUTURE?
Benefits you will gain:
High quality e-learning study materials and mock exams.
Tutorials/materials from the industry leading experts.
24/7 Access to the Learning Portal.
Benefit of applying NUS extra Discount Card.
Recognised Accredited Qualification.
Excellent customer service and administrative support.
Method of Assessment:
At the end of the course learners will take an online multiple choice questions assessment test. This online multiple choice questions test is marked automatically so you will receive an instant grade and know whether you have passed the course.
Continuing Studies
Career path
Senior Business Analyst, Data Governance
Experimentation and Web Analytics Analyst
Strategic Analytics Manager
Business Science Data Planner
Digital Analyst
Business Intelligence Engineer
About provider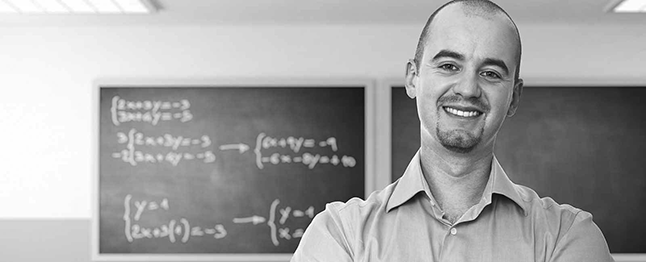 Global Edulink - together, shaping your future
Global Edulink is an established provider for professional skills training in the United Kingdom. Courses are designed for a wide audience of professionals seeking A-Level training in education, IT, security, English language and office administration. Global Edulink training courses focus on...
Read more and show all courses with this provider
Customer Outreach Award 2019
We believe that it should be easy for you to find and compare training courses.
Our Customer Outreach Award is presented to trusted providers who are excellent at responding to enquiries, making your search quicker, more efficient and easier, too.
Contact info
Global Edulink
CityPoint, 1 Ropemaker Street