IASSC Lean Six Sigma Black Belt + Including Official Exam
Global Edulink
Next available date: This course is available to purchase anytime of the year. - Distance
Last application: This course is available to register anytime of the year.
e-learning / Online / Distance
Course description
IASSC Lean Six Sigma Black Belt + Including Official Exam
Lean Six Sigma Black Belt certification training course is designed to train you in Lean techniques and Six Sigma approaches. The course content teaches you how to improve services on time while eliminating defects. You will also learn to maintain consistency in delivery of products and services. This training will enhance your efficiency in process improvement initiatives and in achieving process and project excellence.
This certification course will prepare you to successfully lead and execute Lean Six Sigma projects, perform Six Sigma analysis, and use the Define, Measure, Analyze, Improve andControl methodology. It is comprised of professionally narrated e-Learning modules, interactive quizzes, tests and exams. All delivered through a system that you will have access to 24 hours a day, 7 days a week in 12 Months (365 days).
This online programme is well designed that make you feel same as you are in the classroom. Training course includes well designed video tutorials, mentor support service, reading and study materials, online study platform, and forum. These facilities build your confidence to study well and guide you to develop your skills and knowledge to get preparation for the Six Sigma Black Belt Exam.
Suitability - Who should attend?
Lean Six Sigma Black Belt is most beneficial for organizations that encourage employees to take up Quality projects and ensure efficiency in all business/industry processes. Lean Six Sigma Black Belt is planned to meet the requirements of the following categories of professionals:
Senior Management
Management students
Team leaders
Software Professionals
If a company intends to implement Six Sigma, then the management of the company needs to be trained
Project Managers
Quality Assurance Engineers
Software Quality Assurance team members
Requirements
In order to become IASSC Black Belt certified, it is not necessary to be Green Belt certified beforehand, or have prior industry experience, or complete and submit projects as part of the Black Belt certification assessment.
There are no prerequisites required in order to sit for the IASSC Certified Lean Six Sigma Black Belt Exam.
The exam syllabus is based on the IASSC Universally Accepted Lean Six Sigma Body of Knowledge (ILSSBOK), developed as a result of research conducted over a two-year period, among 1000 companies.
Benefits you will gain:
By enrolling in to this course, you'll get:
High quality e-learning study materials and mock exams.
Tutorials/materials from the industry leading experts.
Includes step-by-step tutorial videos and an effective, professional support service.
24/7 Access to the Learning Portal.
Benefit of applying NUS extra Discount Card.
Recognised Accredited Qualification.
Access Course Content on Mobile, Tablet or Desktop.
Study in a user friendly, advanced online learning platform.
Excellent customer service and administrative support.
Outcome / Qualification etc.

Upon successful achievement, Professionals will receive a Certificate (IASSC Certified Black Belt (ICBB), suitable for framing, issued by the International Association for Six Sigma Certification or its designated Examination Institute, PeopleCert.
Training Course Content
Description
This online Lean Six Sigma Black Belt Training course has been designed for 35-40 guided learning hours. Following course outline will provide you an idea about main topics areas are covered in this course. The numbers of sub topics are covered under following each main topic:
Course Content (Course Outline):
ORGANIZATION PLANNING AND DEPLOYMENT
Organization Planning and Deployment
LEADERSHIP SKILLS
Leadership Skills
ORGANIZATIONAL PROCESS AND MANAGEMENT
Organizational Process and Management
TEAM WORKING AND MANAGEMENT
Team Working and Management
DEFINE PHASE
Overview of the Define Phase and the Voice of the Customer
Business Case and Project Charter
Analytical Tools
MEASURE PHASE
Process Analysis and Documentation
Statistics, Probability & Process Capability
ANALYSE PHASE
Measuring and Modeling Relationships
Additional Analysis Methods
IMPROVE PHASE
Design of Experiments (DOE)
Lean Methodology & Implementation
CONTROL PHASE
Maintain Controls & DFSS System
Statistical Process Control (SPC)
EXAM PREPARATION AND KEY CONCEPTS
Black Belt- Exam Preparation and Key Concepts
Mock Exams
Method of Assessment:
After you have familiarised yourself with the Six Sigma terminology, having a good understanding of 5 phases, successfully passed any mock exam you should be ready to take the real exam.
Number of questions: 150 Multiple Choice Questions
Duration: 4 hours
Pass mark: 70%.
In order to achieve the professional designation of IASSC Certified Black Belt (ICBB) from the International Association for Six Sigma Certification candidates must sit for the IASSC Certified Lean Six Sigma Black Belt Exam and achieve a minimum score of 580 points out of a total potential of 750 points.
There is no limitation or time restriction on examination retakes. Need to pay retake exam fee separately each retake.
All questions are multiple choice.
Results are sent within 2 business days upon receipt of the exam papers.
Type of Exam: Proctored exam based
The sole objective of the exams is to measure knowledge not work or project experience.
All exams are available in English. IASSC Certified Black Belt exams are also available in French.
All IASSC exams are closed book exams. IASSC provides a Reference Document, that contains all formulas and tables one will need during the examination.
Exam Preparation:
For those who wish to sit for the exam, it is recommended, but not required, that Lean Six Sigma training is obtained through a qualified institution, Lean Six Sigma trainer or corporate program.
It is also recommended, although not required, that those sitting for the exam have some degree of real-world Lean Six Sigma work experience and project application experience.
SPECIAL NOTE:
This course package includes the Lean Six Sigma Black Belt official Exam and you do not need to purchase exam separately. Please contact our Help Desk for further information.
Benefits of achieving the Six Sigma Certification?
Differentiate yourself.
Demonstrate your commitment to ongoing education and professional standards.
Increase your marketability.
Promote best practice in your field.
Why you choose us;
All the study materials are available in your student portal including Videos tutorials.
One of the most successful online education platforms in the UK.
12 months valid Online Study Platform (Online Learning Portal).
You will have unlimited access to online learning platform in 24 hours a day, 7 days a week in 12 Months.
Access to Mock exam and mentor supports.
Excellent and flexible mentor supports by our team of experienced tutors/trainers.
Effective and efficient administrative service from our staff for your inquiries.
Comfortable learning access to your student portal.
Technical supports and live chat service for your inquiries. This is very helpful for international learners.
Continuing Studies
Career path
This certification to fill a variety of positions such as:
Lean Six Sigma Consultant
Lead Manufacturing Engineer
Process Development Engineer
Compliance Structural Engineer
Reliability Engineer
Operating System Specialist
Senior IT Project Manager
Warehouse Operations Manager
Business Process Analyst
Data Scientist
Project Engineer
Director, Performance Excellence
About provider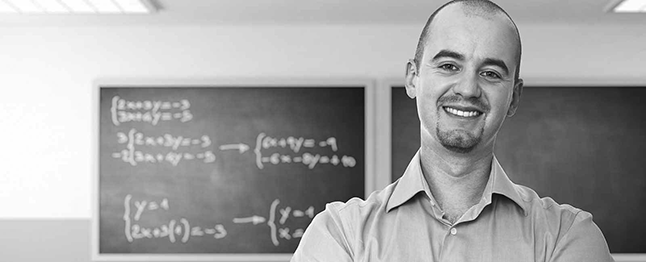 Global Edulink - together, shaping your future
Global Edulink is an established provider for professional skills training in the United Kingdom. Courses are designed for a wide audience of professionals seeking A-Level training in education, IT, security, English language and office administration. Global Edulink training courses focus on...
Read more and show all courses with this provider
Customer Outreach Award 2019
We believe that it should be easy for you to find and compare training courses.
Our Customer Outreach Award is presented to trusted providers who are excellent at responding to enquiries, making your search quicker, more efficient and easier, too.
Contact info
Global Edulink
CityPoint, 1 Ropemaker Street
Reviews
Average rating 5
Based on 1 reviews
I received great support from my mentor through out my Lean Six Sigma training course series. This was excellent course with well structured course materials. Thousands of mock exam quizzes to practices. I did practices again and again. I really enjoyed with this course series and I did manage to pass couple of exams already.