Adobe Photoshop (CC) Essential Training Course – Online
Global Edulink
Next available date: This course is available anytime in anywhere. - Distance
Last application: This course is available to register anytime of the year.
e-learning / Online / Distance
Course description
Adobe Photoshop (CC) Essential Training Course – Online
Are you looking to develop your skills of using Adobe Photoshop for your workflow? Give your career a boost with the well-recognised Global Edulink's Adobe Photoshop Essential (CC) Training Course. Global Edulink, as a leading professional courses provider in the UK, this training course trains you how to use Adobe Photoshop in your workflow.
This training course provides you with the concepts and skills to use Adobe Photoshop effectively. You get hands-on practice working with basic and advanced techniques to get the most out of your experience. You will learn layer basics, photo retouching and image editing. Whether you are a designer, illustrator, photographer, video artist, webmaster or just a beginner, Photoshop offers you many opportunities to make your images look great.
Learn Photoshop to an advanced level with professional training (materials) of Global Edulink. Imagine being able to begin to master Adobe Photoshop by producing professional quality images for web, print and mobile devices. Use layers, apply effects and filters to create special effects, including textures and lighting. You'll develop your ability to create accurate masks, image effects, and retouch images, isolate areas and save masks with specialised tools.
Our online programme is well designed that make you feel same as you are in the classroom. Training course includes well designed Video tutorials, mentor support service, reading and study materials, online study platform, and forum. These facilities build your confidence to study well and guide you to develop your skills and knowledge how to use Adobe Photoshop (CC) in your workflow.
Suitability - Who should attend?
This entry-level course typically attracts attendees looking to develop an understanding of using Adobe Photoshop for your workflow.
This online training course is for all levels of Photoshop users, from complete novices to seasoned users, who may wish to take this course in to rid themselves of bad Photoshop habits.
This course is aimed at designers and developers who are new to Photoshop and who want to get to grips with the user interface and learn the basics of animation and interactivity.
Requirements
There is no experience or previous qualifications required for enrolment on this course. It is available to all students, of all academic backgrounds.
As this course is aimed at beginners, all that is assumed is that learners are familiar with the web, its terminology and how Adobe Photoshop is used within this environment.
Basic understanding of English language, literacy, numeracy and ICT are required to attend this course.
Benefits you will gain:
By enrolling in to this course, you'll get:
High quality e-learning study materials and mock exams.
Tutorials/materials from the industry leading experts.
Includes step-by-step tutorial videos and an effective, professional support service.
24/7 Access to the Learning Portal.
Benefit of applying NUS extra Discount Card.
Recognised Accredited Qualification.
Access Course Content on Mobile, Tablet or Desktop.
Study in a user friendly, advanced online learning platform.
Excellent customer service and administrative support.
Outcome / Qualification etc.
Successful candidates will be awarded certificates for "Adobe Photoshop (CC) Essentials Training".
Training Course Content
Our online Adobe Photoshop (CC) Essentials Training course has been designed for 30 guided learning hours. Each unit carries 10 guided learning hours. Following course outline will provide you idea about main topics areas are covered in this training course. The numbers of sub topics are covered under following each main topic:
Course Content (Course Outline):
Course content for Unit 01 (20 Guided learning hours)
Introduction to Adobe Photoshop
Setting up and getting around the interface
Photoshop Interface Fundamentals
Opening and Setting up a document
Documents and Navigation
Digital Image Fundamentals
Camera Raw Fundamentals
Cropping and Straightening Images
Extending Images
Working with Layers
Transforming, Distorting, and Warping Images
Working with Smart Objects
Working with Layer Masks
Making Selections
Course content for Unit 02 (20 Guided learning hours)
Essential Blend Modes
Adjustment Layer Essentials
Simple compositing
Creative Adjustment Layer Techniques
Retouching Essentials
Combining Multiple Images
Essential Filters: Flowers
Artistic Filters
Filters That Create Content (Render)
Type Essentials
Course content for Unit 03 (20 Guided learning hours)
Essential Layer Effects and Styles
Basic Shape Layers
Layer Styles and Effects
Scale, Rotate, Skew, and Warp
Painting Fundamentals
Moving Images
Adjusting Image Luminance
Working with Libraries
Saving for the Web
Art boards: Designing for Screen
Exporting Files and Sharing Images
Photoshop Mobile
Method of Assessment:
At the end of the course learners will also take an online multiple choice questions assessment test. This online multiple choice questions test is marked automatically so you will receive an instant grade and know whether you have passed the course.
Continuing Studies
Career path
This training leads you to become a Graphic Designer, Web Designer, and Animation designer etc.
About provider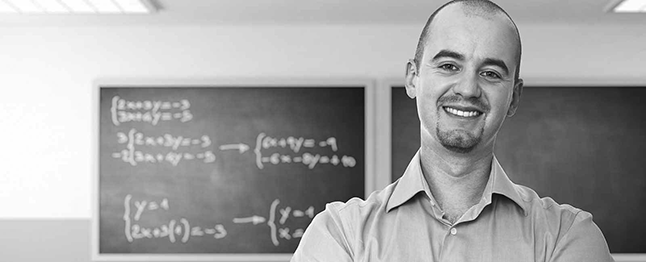 Global Edulink - together, shaping your future
Global Edulink is an established provider for professional skills training in the United Kingdom. Courses are designed for a wide audience of professionals seeking A-Level training in education, IT, security, English language and office administration. Global Edulink training courses focus on...
Read more and show all courses with this provider
Customer Outreach Award 2019
We believe that it should be easy for you to find and compare training courses.
Our Customer Outreach Award is presented to trusted providers who are excellent at responding to enquiries, making your search quicker, more efficient and easier, too.
Contact info
Global Edulink
CityPoint, 1 Ropemaker Street